9 Awesome Things to Do at Daytona Bike Week
Ok, so you missed it.. Well it's better without the crowds so here are some things to keep you busy in the heat. I'll tell you what, there are a lot of chicks down there so plan for a good time.
March is here, and you know what that means – Daytona Bike Week.
And, with the 79th-annual rally set to kick off Friday, March 6, the "World's Biggest Motorcycle Festival" is set to draw hundreds of thousands of bikers for the 10-day event.
We've been attending rallies for years, so we asked our resident rally experts for advice on what to do while at Daytona Bike Week.
Our list of must-do Daytona Bike Week activities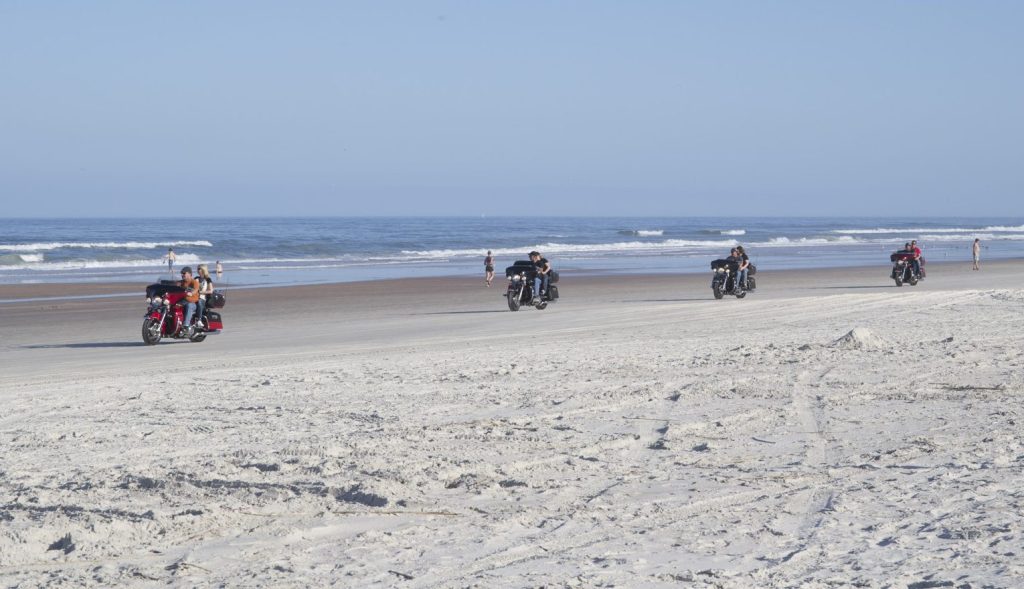 Hit the 23-mile white-sand beach
Daytona is home to America's most famous beach.
And, whether you're looking to get a tan or see the famous sea turtle hatchlings, 23 miles of beach await. It also has designated traffic lanes for bikes and automobiles, lending a unique riding experience over hard-packed sand. Your bike or classic car will love the salt.
Check out the rules, take a virtual beach ride and get inspired for your own travels here.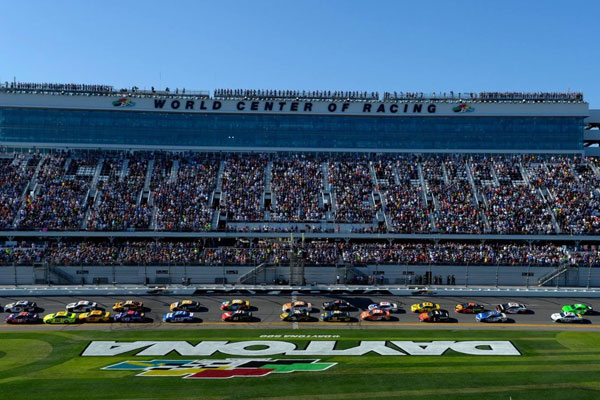 Daytona International Speedway
So, maybe this one isn't such a surprise, but it still has to make the list.
Daytona International Speedway stems from the days when racers took to the beaches of Daytona to chase land-speed records. Now home to the iconic Daytona 500, it's not just millionaires going around in circles on a track all day. You can find a mountain of activities on and off the track during rally week.
Top motorcycle manufacturers such as Royal Enfield, Yamaha, Kawasaki, Harley-Davidson and Indian offer free demo rides throughout Bike Week on the property.
Stop by Thunder Alley to enjoy live music, drink specials and contests.
Rockefeller's Ormond Beach Home
On the Eastern Bank of the Halifax River lies the winter home of John D. Rockefeller.
"Neighbor John," as he preferred to be called, took part in many community activities in the area and entertained such guests as Thomas Edison, Henry Ford and Harvey Firestone.
Having multiple functions until it was left unoccupied for many years, the City of Ormond Beach purchased the home in 1973 and completed restoration in October 1979.
Today the home serves as a museum, offering tours and exhibits throughout the massive home and grounds. Get more information here.
Ponce de Leon Inlet Lighthouse
Just a short way down South Atlantic Avenue you will find another hidden treasure – the historic Ponce Inlet Lighthouse.
Climb 175 feet to the top of the tallest lighthouse in the state and experience world-famous views of the world's most famous beach.
Find maps and more info on making this part of your trip here.
Daytona Beach Boardwalk and Pier
Who doesn't love shopping?
The Daytona Beach Boardwalk and Pier is a combination of entertainment, shopping and dining options accompanied by scenic views of the Atlantic Ocean.
Among the entertainment options are indoor and outdoor rides. Racing enthusiasts (right here!) can enjoy a self-guided tour of commemorative plaques along the boardwalk.
The Ormond Scenic Loop & Trail
The Ormond Scenic Loop and Trail is a 33-mile loop traversing the natural scenery of northeast Florida.
Leave the Daytona Bike Week festivities for a few hours and ride this scenic loop with ready access to the Atlantic Ocean, state parks and trails. Make a pit stop and enjoy boating, hunting, fishing and hiking.
During migration season you can even find whales, turtles and dolphins. If you're an outdoor lover like me, this is a must-do.
Learn more about the Ormond Scenic Loop & Trail, including maps and directions, here.
Daytona Bike Week means excellent seafood
What better place to enjoy fresh seafood than right next to the Atlantic ocean?
With more than 75 seafood restaurants to choose from, there is no shortage of fresh sea life and picturesque settings in which to enjoy it. The Ocean Deck Restaurant and Beach Club is situated right on the ocean and offers a relaxing environment with everything from fresh seafood to wings.
Looking for somewhere right on the water? Try Off the Hook at Inlet Harbor Raw Bar and Grill. Chances are you catch an awesome Florida sunset and maybe even see a manatee or two while enjoying your meal worm.
Cape Canaveral
For those looking for more of a journey than a jaunt, consider taking a ride from Daytona Bike Week to Cape Canaveral, Fla.
Located 75 miles south of Daytona, Cape Canaveral is home to NASA's Kennedy Space Center and the dreams of millions fascinated by outer space.
If you plan accordingly, you'll arrive in time to witness a rocket launch.
There's so much more to see and experience in Cape Canaveral, you should check out their website and make a day or two out of it.
The sun always shines at Daytona Bike Week (hopefully)
Let's face it – for those of us struggling to get through another long, cold winter up north, Daytona offers a chance to soak up the sun and enjoy some warm weather. Simple as that. The Daytona area offers no shortage of opportunities to put winter behind you for a few days.
So, there you have it. Be sure to stop by the AMSOIL booth at the Welcome Center. AMSOIL oil changes and product sales will also be available at Daytona International Speedway. You can also buy products at Destination Daytona.
If you're stuck at home, like me, and can't make it to the rally, tune into Facebook , Instagram and Twitter to stay up to date on all things rally related.