Oil Analysis Pump to Test Motor Oils and Gear Lubricants
Appearance may vary as there are several models which are packed with VERY slight color variances.  Great and necessary for the most accurate oil sample.  You want to test suspended oil, not oil mixed with sludge at the pan level which is what you get from the drain plug.  Most people don't want to drain the oil anyway when you want to test.
Comes with hose needed for oil testing. Also order part number G-1571 for extra sampling hose.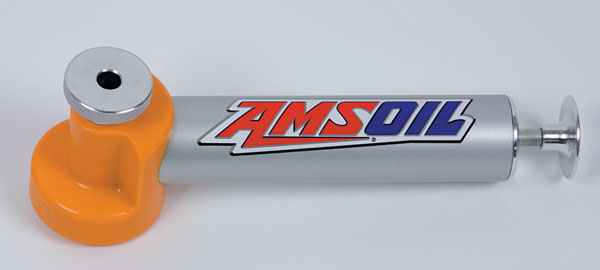 Buy in the Sioux Falls AMSOIL store at the Tea Exit – 47073 98th St or drop by Stan Houston's on W. 12th St.. or use this Online link to the Amsoil sale page if you are outside of the area.