The 8 Most Useful Skid Steer Attachments
As a young farm kid, before I could operate the tractors, I had to pick rocks and sticks in the fields. I sometimes unearthed boulders that would have broken the blades on the tiller immediately.
I remember thinking, "This can't be the most efficient way to prepare a farm field – there has to be an easier way."
One day, I went home and asked, "Don't they make a Bobcat attachment for this?" My parents replied, "Well, yeah, but then what would you do? Sit at home inside and play video games?"
These days, I'm always looking for the best way to accomplish any task at hand. And, 20 years later, I'm still fascinated by what you can do with skid steer attachments. The process improvements are sensational.
Here is my list of the coolest skid steer attachments
Disclaimer: the following list is for the common person. The added value these attachments provide will differ depending on your line of work (construction, landscaping, farming, etc.).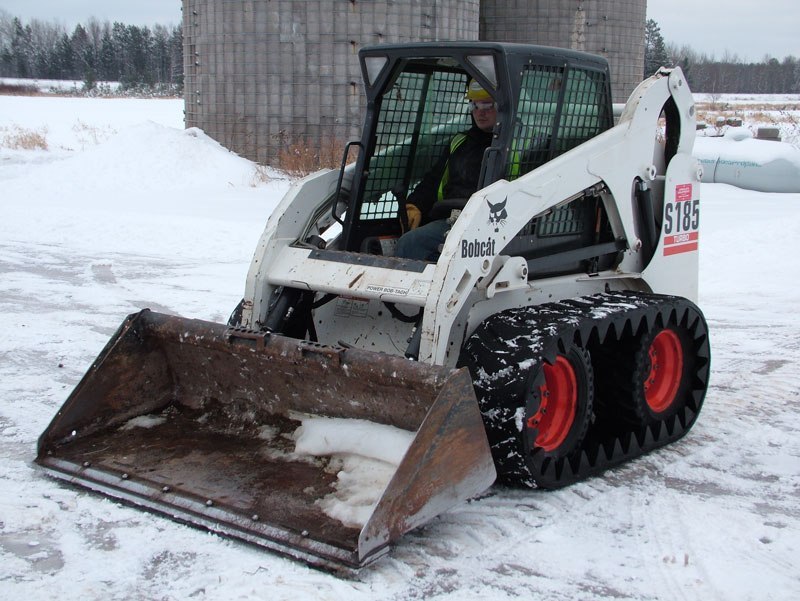 1. Essential skid steer attachments
Bucket – I'm starting the list with the most affordable and practical attachment, which to me makes it the coolest. With a bucket attachment, I like to say I have access to the best wheelbarrow in the world. I have redone a handful of driveways with solely a skid steer and a bucket attachment. Everyone can use a skid steer bucket in their life. Well, not if you live in a skyscraper apartment.
Forks – These are most often used to move pallets of material or maybe 275-gallon totes of AMSOIL products. Forks are perfect for businesses that don't quite need a forklift for everyday use. They're practical for stacking lumber and building materials to be set in a garage.
Be sure to put blocks underneath so you can fit your forks underneath the next time you want to move something. Another reason forks are great? They're affordable.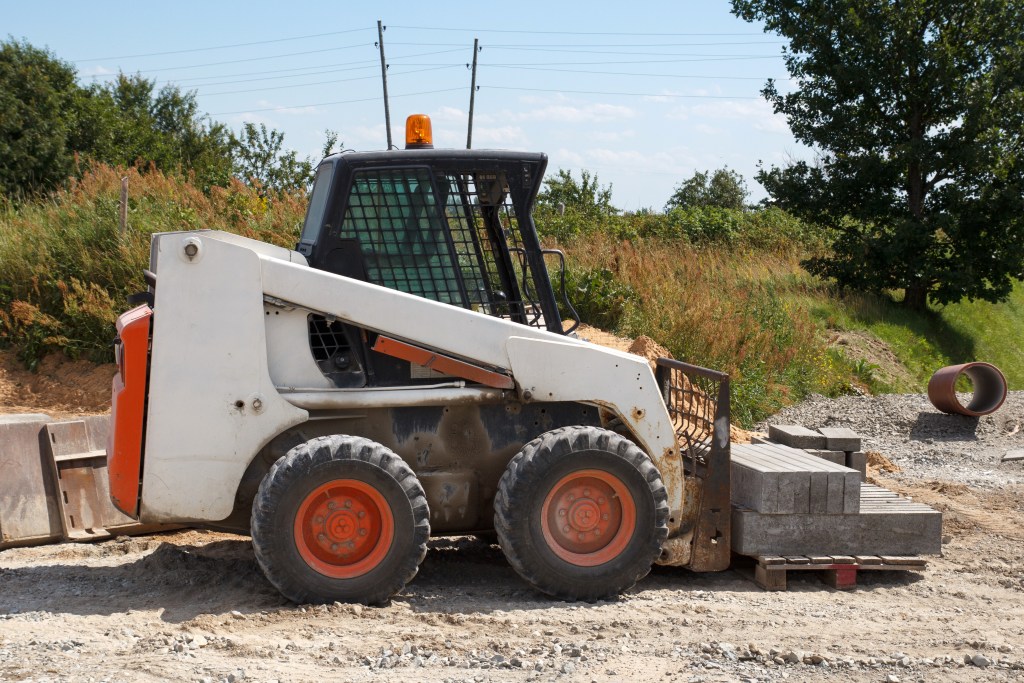 2. Brush Hog
Brush cutters are ideal for the initial pass when clearing land and mowing overgrown areas. As a kid (and adult), I used the brush hog to clear my ATV and dirt bike trails since the six-foot swath it cut was the perfect width.
Word to the wise: be careful with your speed and the size of brush. Thick brush can do harm to a brush cutter, requiring a lot of maintenance.
Shop AMSOIL skid steer and other power equipment lubricants
3. Tiller

While a tiller attachment isn't a necessity, it can save you a ton of time and sweat equity. If you're just tilling a little backyard garden, use a gas rototiller – it's much more cost effective than renting a skid steer attachment. For large areas or when landscaping, you can't beat a skid steer with a tiller attachment. Tillers are purpose-built for pulverizing the toughest soil, saving time and money.
4. Auger
Augers are used to drill holes for fencing, footings, trees and more. There are different drive systems for different types of soils. Augers can usually dig down about six feet, but you can buy extensions if need be.
Pro tip: using the hydraulics, give the auger a good shake after it's pulled from the ground to avoid spraying dirt all over the place (and people) when you fire it up again.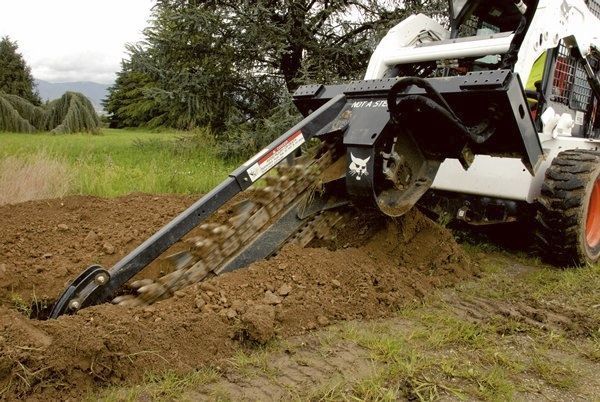 5. Trencher
This one makes the list because of the time savings it offers. There are a variety of trencher options on the market. Before renting or buying, it's important to know the depth and width of the trench you're digging. Forty-two inch trencher attachments work well, especially for utility lines, irrigation systems and drain pipes. If you often need a trencher, there may be a better piece of equipment out there for you, like a narrow excavator bucket.
6. Landscape rake
Landscape rakes are used for cutting out soil and gathering sticks and rocks with ease. CAT's landscape rakes pulverize, aerate and level the soil while collecting rocks and debris in a hopper. There are a few variations in landscaping rakes from the major manufacturers.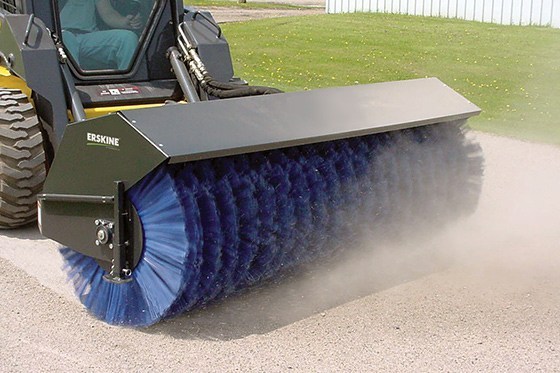 7. Sweeper
There are a few different kinds of sweepers available, including…
Pick-up brooms (utility brooms)
Sweeper brooms
Angle brooms
Utility brooms are a personal favorite. They collect dirt, rocks and other debris into a hopper to be dumped in a place of your choosing. Optional dust-control kits help prevent the amount of airborne dust nearby.
My only complaint? They're a little too big for cleaning the garage.
Shop AMSOIL skid steer and other power equipment lubricants
8. Honorable mentions
The following honorable mentions didn't quite make the main list due to the narrowness of the application or cost effectiveness. But they're still worth considering for some people.
Bale spear – An absolute necessity on the farm. We used these for round bails the most. Stacking them on a trailer three high takes precision, which this affordable attachment easily provides.
Dozer blade – While practical for small soil movement and leveling, you can usually get by with a bucket.
Grapple buckets – Ever wish your hands were huge, powerful and felt no pain? You were probably wishing for a grapple bucket. This attachment is prefect for grabbing heavy, oddly shaped objects. They're most often found in the demo, construction and trash-management industries.
Mulcher – Although mulcher attachments are a cool concept, they're expensive. Mulchers are used on land that hasn't been touched in a long time. They help reduce manual labor.
I can't complain about picking rocks all summer in those fields; it shaped who I am. When I have kids, my rock-picking stories might be like my parents' stories of "walking to school, in the freezing cold, uphill both ways."
No matter the job for which you use your skid steer, make sure to maintain it properly so it lasts for years.
Updated. Originally published: July 25, 2017