Sioux Falls Propane Tanks Full and Ready!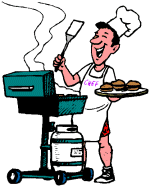 Get one of these before grilling season begins and save big!! We are over stocked and need to move some inventory so you save.  Check out the price when you buy a full (ready) tank without one to exchange from any of the local retailers. Notice the price and that it is only filled to 15 pounds if that..
Total Value for Propane Grilling
Now compare to our price for a fully refurbished and safety checked 20 pound propane tank (Painted, new valve and tested) with 20 pounds of propane. You can feel the difference which is why our customers come back for re-filling.
Only this time when you buy at our low price of $40 for a full tank, we will fill it on your first re-fill for only $10 when you return.  Then after that it is our regular price and speedy service.
Best deal for your BBQ and Patio Heater
Sioux Falls propane filling and use does not have to be expensive. We also discount propane per gallon on Thursdays and when you bring in more than one tank. 30 pound tanks and larger sizes save even more so we are the place for those who use their patio heaters.
Visit us at the Sioux Falls AMSOIL store
4610 W. 12th St. Sioux Falls, SD 57107 (Next to the Cenex fuel station  – Cubbies)