How to Get Your Car Noticed at a Car Show (and Maybe Even Win an Award)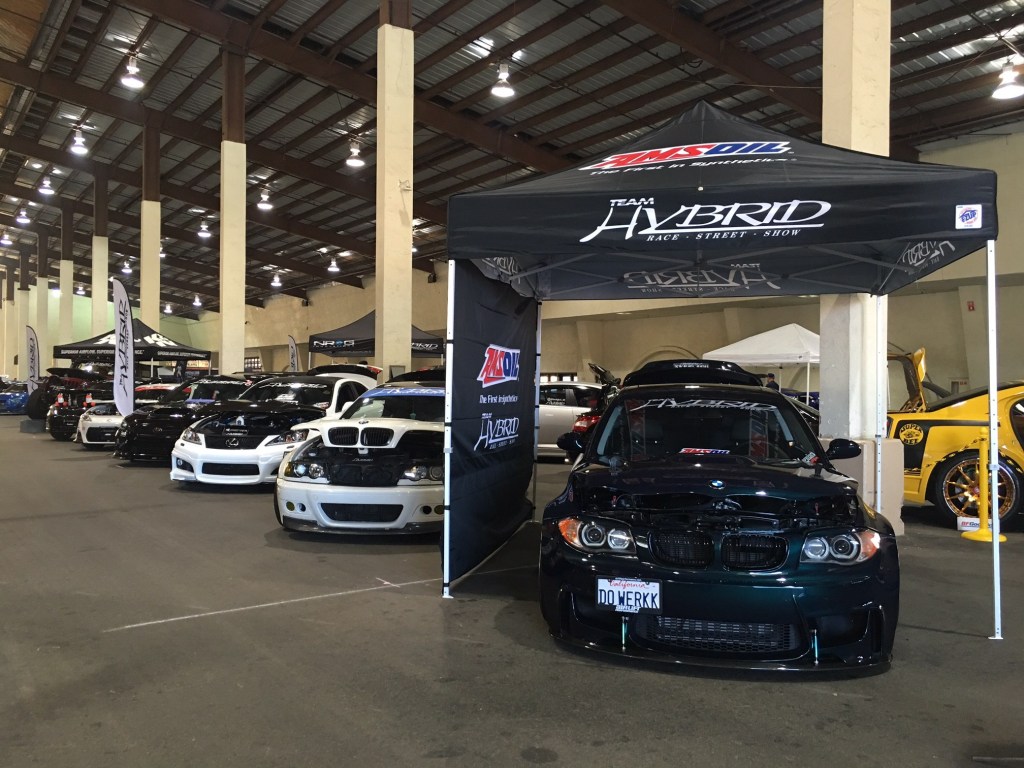 In November 1900, the Automobile Club of America sponsored the first "modern car show", which took place in New York City. Referenced today as "The Grandmother of All Auto Shows", it featured…
66 exhibitors
31 autos
10,000 delighted attendees eager to view the cutting-edge technology of the time
Since the turn of the 20th century, car shows have emerged as a favorite American pastime. They provide a platform for passionate vehicle builders to showcase their talents. The aftermarket industry is flush with opportunity to make any vehicle unique and bring your personality to life. Car builders strive to create a masterpiece that stands out from the automotive eye candy found at every car show.
How do you stand out from the crowd at a car show?
We asked some of our experts how they've cut through the noise to make impressive names for themselves and capture awards and accolades.
Pro tip: it's not just the build, it's the heart and soul behind it.
Murray Pfaff, Pfaff Designs: Premier Builder, Designer, Event Host With the Most
Murray Pfaff can do it all – and he does it well. His talents reach beyond building spectacular vehicles. They range from graphic design to event execution and everything in between. From the initial vehicle renderings that illustrate the vision, to hosting events where he and others can display their vehicles while making a difference in communities, Murray Pfaff has made the automotive world better.
Fresh off the success of his D-Lot held at the Detroit Autorama, Pfaff is set to host the St. Ignace Cup at the St. Ignace Car Show June 27-30 in Michigan. He'll be handing out awards to recognize the exceptional builders on display there, with an eye for the following details:
Design – Does the vehicle have a pleasurable aesthetic, or have changes made to it enhanced its overall look? Is there a consistent theme running throughout the vehicle? Are individual elements pleasing, creative or innovative and contribute to the vehicle overall? Do color, accents, finishes or graphics work in concert to elicit an emotion, feeling or enhance the theme or the desire of the builder/owner?
Engineering – Do structural, performance or other mechanical changes enhance the vehicle? Are changes well-thought-out and/or innovative? Are all mechanical systems installed/routed/addressed in an elegant or effective manner? Is the vehicle able to operate under reasonable conditions without issues or special considerations? Do changes contribute to the overall enjoyment of the vehicle?
Craftsmanship – Is attention to detail apparent? Are body gaps consistent? Is bodywork flat and paint without orange peel? Is there an appropriate place for everything, and is it all neat and tidy?
Stewardship – Is the owner/builder a positive ambassador for the car hobby? Do they have passion for the hobby and others involved? Are they happy/willing to share their knowledge with others? Would you be proud to call them a friend? Over half of my enjoyment for the car hobby is in the friendships I have made along the way. 
Personal appreciation/desire to park it in your garage – Do you personally like this vehicle and would you like to park it in your garage? Does it speak to you in a positive way?
Hey – you don't have to spend a fortune. Just modernizing something making it more functional with the mods and features you like – That's what it's all about.  Here's one of my projects here in Sioux Falls, SD – a 69 Datsun 2000 (Fairlady) with a KA24DE engine.  Total wiring job has started.
Kenny Hauk, Hauk Designs: Off-Road Jeep Extraordinaire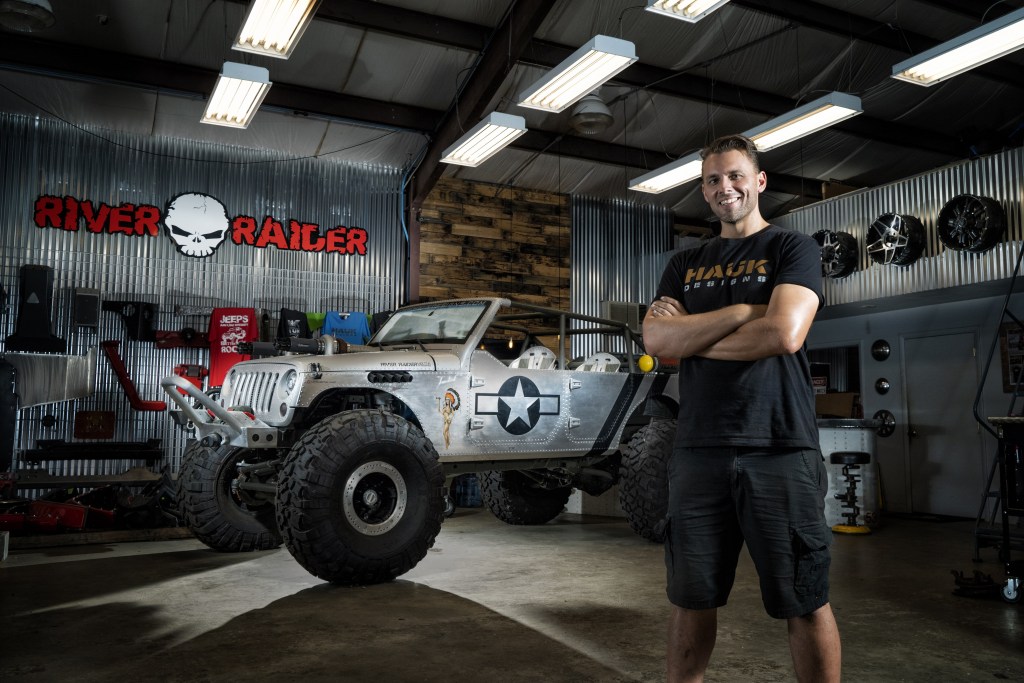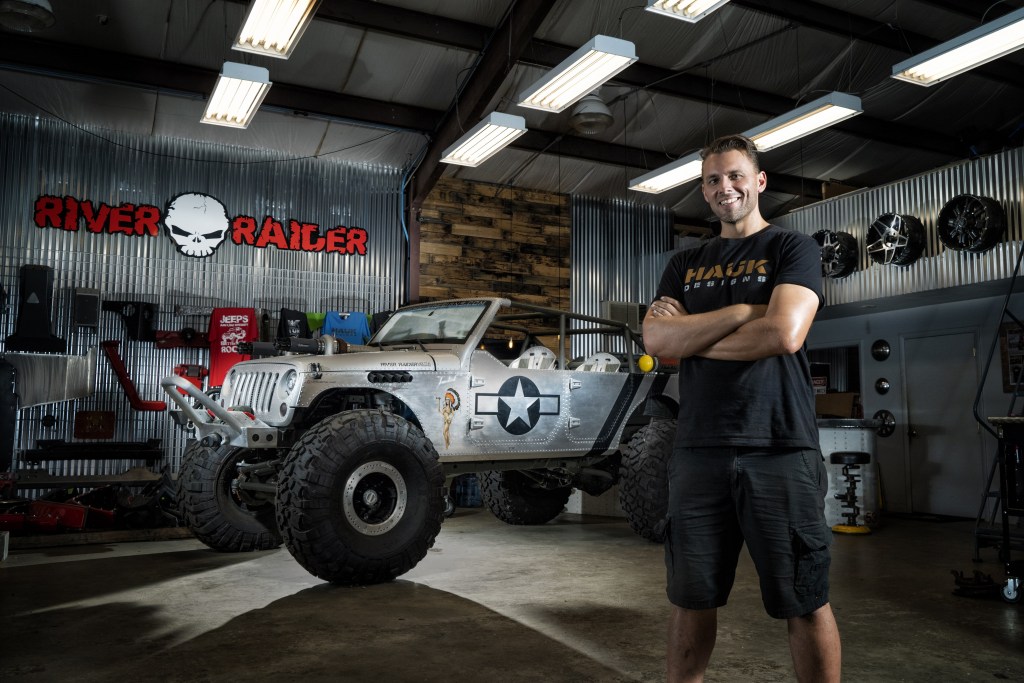 Kenny grew up in a family of builders, honing his craft from a young age. His attention to detail led him to handcraft parts that met his standards, and the seed was planted that would eventually lead him into a full-time business building exclusive 4×4 vehicles that perform both functionally and stylistically. So much so, he landed a TV show with his crew on the History Channel series "Road Hauks". His star quickly rose and now he's a bona fide celebrity among off-road enthusiasts.
He offers this advice:
Details, details, details – Custom, well-thought-out details can elevate your project to a whole new level. Using unique materials, finishes and textures can add style in unexpected ways and locations. Re-purposed parts and pieces can be tastefully blended into a project and become a new focal point. Creating a mix of several different styles can bring something completely new and unique.
Randy & Sydney Weaver, Weaver Customs: From Ordinary to Extraordinary
Weaver Customs, of West Jordan, Utah, is known for its ability to take cars from ordinary to extraordinary. Past custom buildsinclude "FMJ", "TorC" and most recently "Vortex", a 1953 Bel Air that not only pushes the envelope of the custom industry but tears it apart. Their builds know no boundaries as they all stun and impress. We suggest you buckle up because you are in for one amazing ride.
Consider yourself and your vehicle on display as soon as you pull onto the grounds. Your rig, your attitude and your show car are all out there for people to see. Make sure all are on their game!

Randy & Sydney Weaver, Weaver Customs
First impressions are key; we go down a checklist of questions when staging a show car. Ask yourself, "What does the overall picture look like?" Is it intriguing enough to entice someone to look closer? Are you showcasing the best features of your vehicle?
James Lin, Team Hybrid Founder & President: The Import Tuner Standard
James Lin took his passion for tuners and the endless possibilities they hold for modifications and turned it into a team that consistently leads in show awards and media coverage since its inception more than 24 years ago. Team Hybrid members have thousands of accolades in their arsenals, so they know a thing or two about what it takes to win.
Lin offers this advice:
First, the obvious: have a well-executed vehicle with quality, rare and one-off parts along with a clean vehicle from exterior, interior, engine, undercarriage and wheel wells/rims cleaned inside and out.
Each show has a different scoring and judging standard, so if that info is provided one should familiarize oneself and understand what each judge will be looking for and the points weighed for each category. Plan accordingly.

James Lin, Team Hybrid Founder & President
Regardless of the judging standard, always provide a well-structured spec sheet of the vehicle mods along with a listing of any accolades and awards. Even better, have the spec sheet on a stand next to the vehicle. If you have been published, frame your article and have that next to your vehicle as part of your display (which can possibly add to your points as well). Canopies and lighting can also help with display points and add to the overall appearance to set one apart from the competition. 
Most people just park their car at a show with nothing else to show besides the vehicle. Make sure your uniform is dry cleaned and appearance is presentable, introduce yourself and be courteous when speaking to the judge about the build and bio background. Keep your answers and talking points simple unless the judge wants more. Otherwise, be quiet and let the judge do his or her job. Once judging is done, ask the judge if he or she has time to share advice and thoughts about what to improve. Each judge will have a different opinion at the end of the day, but it is up to you to decide what will not only make you happier but a stronger competitor next time around. 
At the end, always thank the judge for his or her time as well (some of these judges are here for years, so build a relationship).

James Lin, Team Hybrid Founder & President
Ken Ticknor: Team Hybrid Member and Superbee Champion
Former car show judge Ken Ticknor has been a member of Team Hybrid for more than 10 years and lends personal insight to the criteria judges look for. His throwback Superbee landed a spot in the AMSOIL booth at the 2015 SEMA Show, which is a lifetime achievement for anyone with a vehicle worthy of display. Ticknor has made more than one appearance at SEMA as both a competitor and a judge.
Here's what he says:
One of the top ways of getting your car noticed is thinking outside the box to create things different than your competitors. Make sure all aspects of your car stand out: the paint, wrap, wheels, interior.
Always ask the judge, "What would you change or add to be a top competitor?" Asking this question will help you on your build and especially help you be remembered when the same judge sees your car again.

Ken Ticknor, former car-show judge, current Team Hybrid member.
Join a solid crew that knows how to represent professionally and personally on the scene. The Team Hybrid management, especially our Founder and President, James Lin, has helped me with my build in several ways with great high-end sponsors and team exposure.
Now that you have some tips on how to get your ride noticed at car shows, get out there this summer and start making a name for yourself. Who knows – you may find yourself parked next to Murray Pfaff, Kenny Hauk, the Weavers or Team Hybrid in a big car show or magazine feature.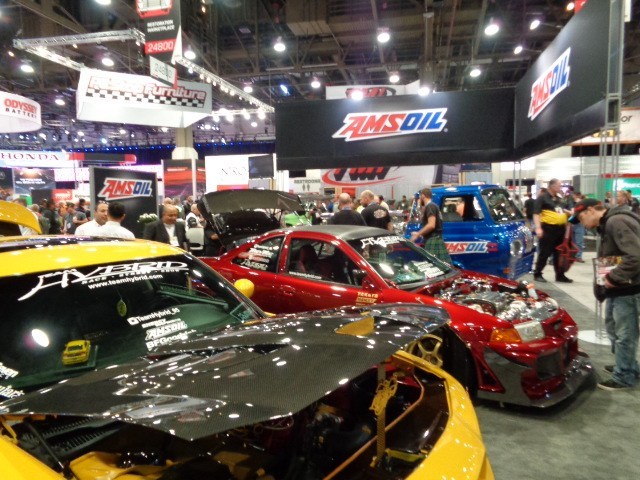 Special thanks to Murray Pfaff, Kenny Hauk, Randy & Sydney Weaver, James Lin & Ken Ticknor for their contributions.