Technical Motorcycle Gear in Sioux Falls
We are closing out all Motorcycle Gear
We still have several high quality Olympia products on closeout. These are 50% off the original suggested retail.
Gear includes:
Rain gear
Women's fitted Cordura jackets
Women's Codura pants
2 and 3 season jackets and pants
Mens Cordura Jackets and pants
Motorcycling Gloves
Check out more products at Olympia's site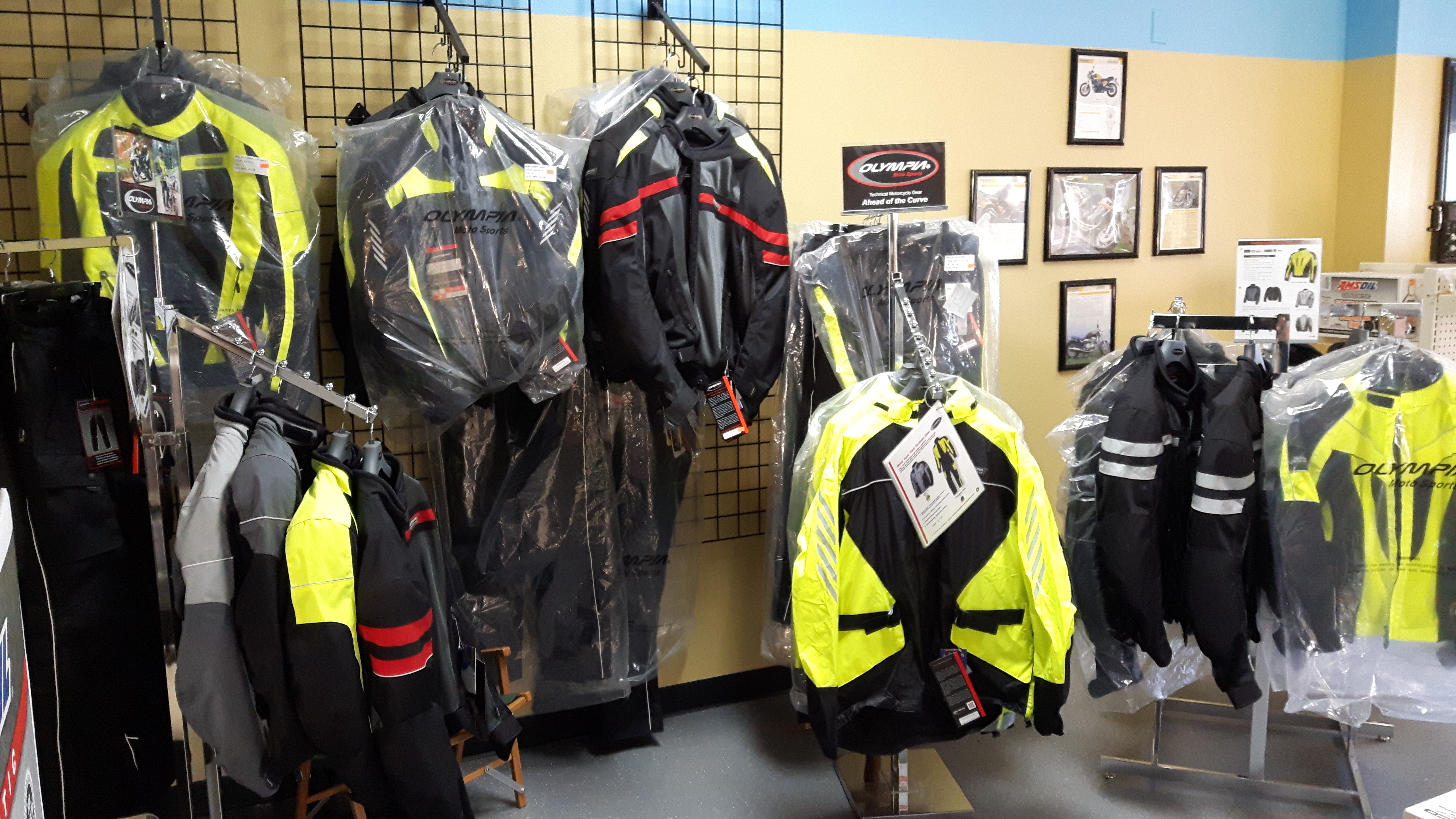 Hey Motorcycle Riders:  Planning an adventure, a weekend ride or maybe just a cruise around the block? Quality motorcycle gear is an essential part of any ride.  The Synthetic Warehouse now carries the full line of Olympia Moto Sports Riding Gear built to last. Safety and style for all types of riding is now in your budget. Olympia gear is constructed with the highest quality Cordura and reinforced ballistic mesh. Guys and gals looking for motorcycle gear offering maximum comfort, adjustability, protection and style – there's only one place to get Olympia! That's The Synthetic Warehouse on 12th street just west of I29!