Fast Propane Refills and 20# Grill Tanks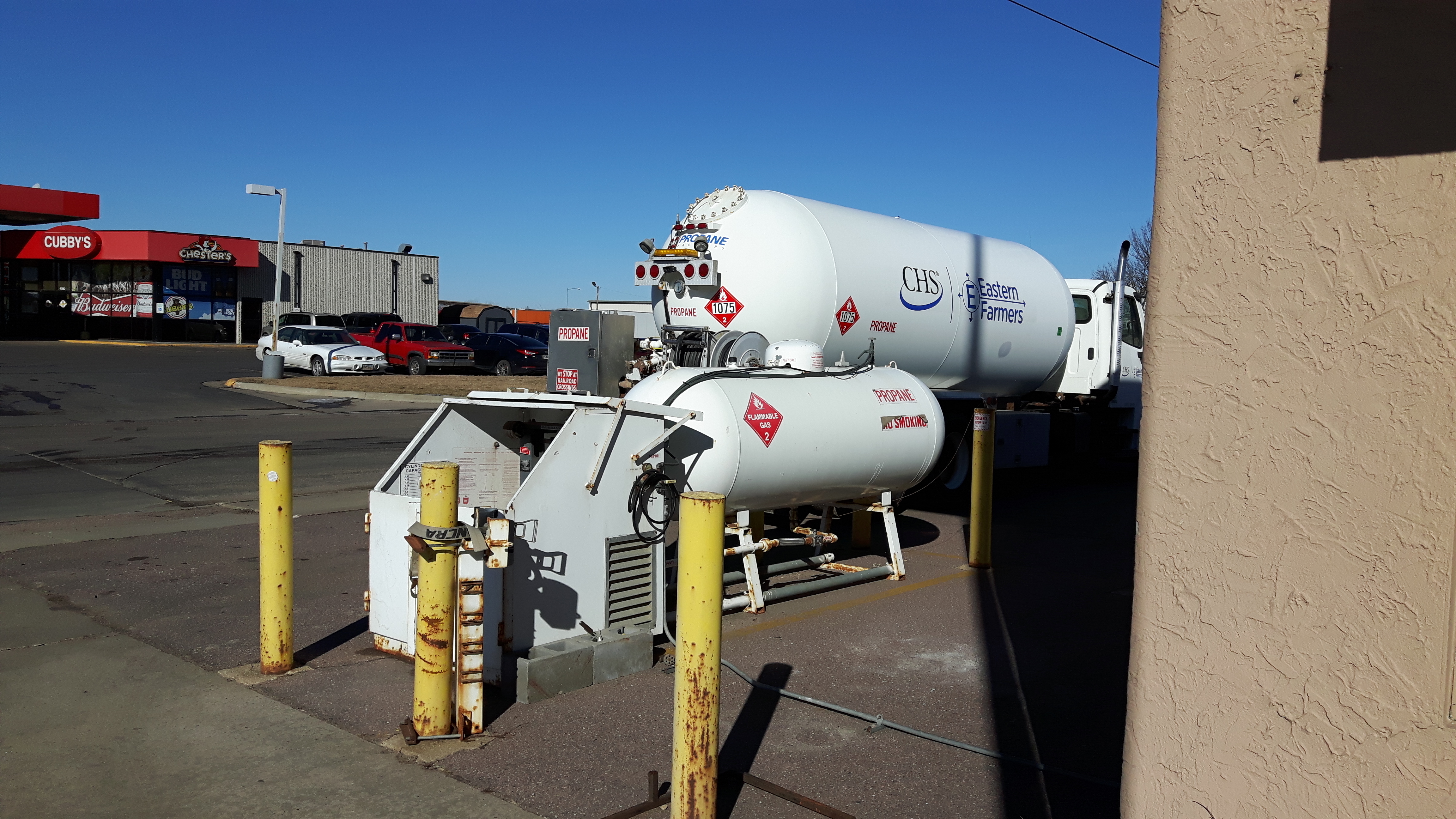 March 2017 Craigslist special!
Here is the link to our Propane Tank Sale – Only $40 for a FULL grill tank (4.4 gallons) and you get our $10 refill voucher so you save again when you need it refilled!
On Site Propane Refilling
We are your Sioux Falls propane refill station. Save time and money for your portable heating or grilling needs. There are a lot of choices for propane use in the area but we give you no lip! Smart customers come here for several reasons.
 Price per gallon competitive
 Generally no wait
You get more for your money. Exchange centers ALWAYS short you about 15% of the tanks safe capacity in order to see you more frequently.
You keep your tank! Many of the exchange tanks are in bad shape and many can be at risk for leakage. We can sell you a new tank for less and you enjoy better peace of mind.
Discounts available to everyone. The more we fill, the more you save. When you bring two or more tanks we charge less. Larger tank fills also save you money. Anytime we pump more than 5 gallons you get a better deal.
Winter special:


Discount Thursdays!!

We offer 30 cents off per gallon when you bring your tank in on Thursdays and you save an additional 5 cents per gallon when you drop them off and pick them up by the end of the day.
Forklift Tanks
We have a special rate on Forklift Propane Tanks with the quick fill port. Because you save us time, we save you additional cash!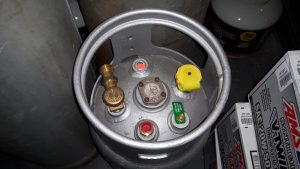 New Grill Tank Special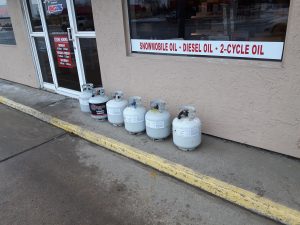 Anytime you buy a new tank from us or one of our professionally refurbished ones we refill your tank for only $10 the 2nd time you return. New tanks full of propane cost less than $50 so compare that to the exchange places around Sioux Falls when you don't have one for exchange and you pay $50 for a partially full one and get stiffed again when you return to swap it out. With ours you get 3 to 4 more hours* just on the first fill.
Valve Replacement
If you have an older tank you want to keep but the valve is faulty or out of compliance we keep new valves in stock for replacement. Just leave your tank overnight and we can have it ready the next day. You might want to call first to see if we have your valve in stock for the type and size of tank just to save time. Call 605-274-2580.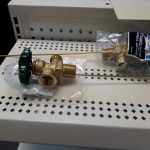 Tank Re-certification or Re-Qualification
We re-certify propane tanks (re-qualify) for a reasonable price but only if you can drop them off.
We do not sell for road-gas or propane for transportation use at this time.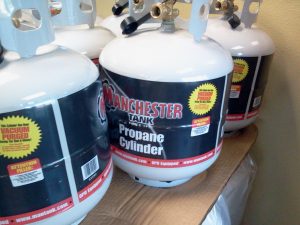 *Assuming a typical grill burner BTU rating of 15,000.
Stop in today!!
4610 W. 12th St., Sioux Falls, SD 57107 (right next door to Cubbies Cenex Fuel station)